Something really screwed up happened to me today. This morning, actually. While I was running. Just a short run. I'd just hit mile 4 and was on the way back home.
I'm not really sure how to even explain it except to just say it.
Ugh.
I started crying.
WHAT. THE. FUCK.
It was right in front of the other homeschooling family's house. They are the weird religious kind. They think we're the weird slacker kind. We totally are. But that's beside the point. Actually, all of that is beside the point.
Yeah. I tried to stop. Let me see if I can explain. It was spontaneous and intrinsic. Native. Primitive. What else do I say? Hmm. There are only 3 other times in my whole life that I remember crying like that.
Time #1 was April 30, 1994. I was 17 years old. I was supposed to be getting married. And I had no idea what finger the wedding ring was supposed to go on. Right in the middle of the ceremony. Yeah. Seriously. I think I actually said "Mommy!" Which made everyone laugh.... and made me cry harder. But it was not sad. It was sort of like.... elevated.
I'm not doing a good job explaining this, am I?
Time #2. I was in a wheelchair looking into an incubator which held my 2-pound 13-ounce son who had an IV in his forehead and a blood pressure cuff on his arm that was so small, it fit on my thumb. But I wasn't sad that day, either. I was.... enchanted.
Time #3. I was lying on a bed in an OR with my stomach slit from hip to hip, my OB's arms elbow-deep in my guts, and begging my husband to divert my attention away from the fact that I could see the entire surgery taking place in the reflection of the OR lights on the ceiling. I was convinced that if I actually saw my own uterus or intestines or blood or fascia, I would probably vomit. And I was scared that if I vomited while my stomach was gaping open, all of my guts would fly out. Seriously. I really thought that. I'm not trying to be funny. So anyway. I'm trying not to look, right? My husband is telling me the
"Whoooooo's gonna stay with me this looooong, looooong lonesome night?"
ghost story his Mammaw used to tell him when he was a little boy. And all of a sudden, I hear this rabid cat squeal coming from my nether regions. Well, a momma just knows when that rabid cat squeal is coming from half of her DNA. So there came the ridiculous tears. And then my husband shows me this little nasty blob of baby that was producing said squeal. He was huge. He had these gigantic fat fingers poking out over the top of his blanket. A head full of black hair. And I said,
"Nooooo!! I don't have fat babies! I only have 2-pound, 13-ounce babies! Where the hell did that thing come from??!!"
Apparently, it was really mine. But even these were not tears of sadness, but rather.... elation.
So.
Ahem....
That is the way I cried this morning. Mile #4. Right in front of the weird family's house. There was snot and sniffling involved. And then I came home and Googled "crying while running." Thankfully, I am not the only one this has happened to.
My husband says it was endorphin overload.
I say it was a
Rungasm.
I am sure I just took a nosedive into the mosh pit of Psychotown, but there ya go.
Feel free to poke me and laugh. I deserve it.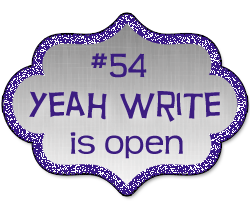 ________________________________________________________________________________